These cute photo manipulations make me want to create some sort of magical photo shoot.
This beautiful DIY decoupage bag by
Honestly, WTF.
I'm definitely going to have to try this one.
Now that Ross and I are officially saving and planning for our Paris trip next Spring, I'm on the lookout for the perfect backpack to lug around all my goodies and cameras.
Ok, I feel a little obsessive since I put a bookstore or library in almost every
Things I Love
post I've done, but I can't help myself! This beautiful library in
Maastricht was built by an architecture group based in Amsterdam. It was constructed inside a 13th century church and it is absolutely beautiful.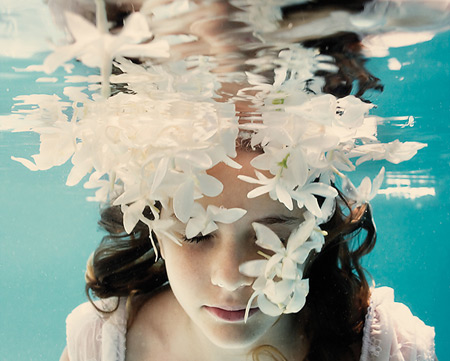 This beautiful and hypnotic photography is by Elena Kalis. Her work just absolutely mesmerizes me. If you haven't looked at her underwater shots, seriously, check them out. They are pure creative inspiration.
Now, I'm off to go see Young the Giant. Have a great Friday night, lovelies!
xoxo - Jillian